Rock Camp 2018!
Wednesday, February 28, 2018 by Dan Drysdale | Uncategorized
Registration for our award winning summer rock camp is now open!
We still have some room in all three camps, but it is best to register soon to reserve your spot.
Our award winning Rock Camp is a week long immersive boot camp for musicians of all abilities aged 8-14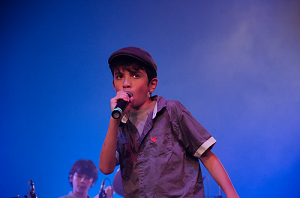 See below:
JamSchool – ROCK-CAMP $295
Students will love these interactive camps designed to expand their musical creativity, build confidence and create life-long friendships.
Rock Camp Weeks
July 16th-20th
July 23rd-27th
August 13th-17th
Play guitar, bass, keyboards, drums or sing for your band
Learn classic and contemporary rock songs as a band
Name and promote your band by designing and creating posters and CD covers
Get instruction in your chosen instrument from professional musicians and experienced teachers
Perform and record your songs in an end-of-week live concert
Receive a CD of your recording!
Not just music! Have fun with art, movies and sports activities
Registration can be dropped off to our south end location, 225 Hanlon Creek Boulevard in Guelph. Store hours are:
Monday 2pm-9pm
Tuesday 10am-9pm
Wednesday 10am-9pm
Thursday 10am-9pm
Friday 10am-8pm
Follow the link below for the registration form: