Upcoming Shows and Events
Monday, April 30, 2018 by Dan Drysdale | Uncategorized
Upcoming Shows and Events
Talk to your teacher today if you are interested in performing with your band or as a soloist.
All shows are free to watch with the exception of the JamBoree in June which is a ticketed event.
---
May 12th Hanlon Creek Theatre 19+ Adult Student Showcase 7pm
---
May 26th Red Papaya 2pm
---
June 10th Multicultural Festival at Riverside Park Guelph (performers by invite only)
---
June 22, 23, 24 11th Annual JamSchool JamBoree at Guelph Little Theatre (registration online, ticketed event $25/ea, performers get in free)
---
July 13 JamSchool Showcase at Hillside Festival (performers by invite only) 6pm
---
August 25 Hanlon Creek Block Party Open House feat: JamSchool Bands and Soloists 11 am
Food Trucks, Guitar Giveaway, MAGIC FM Broadcasting, Activities All day - all are welcome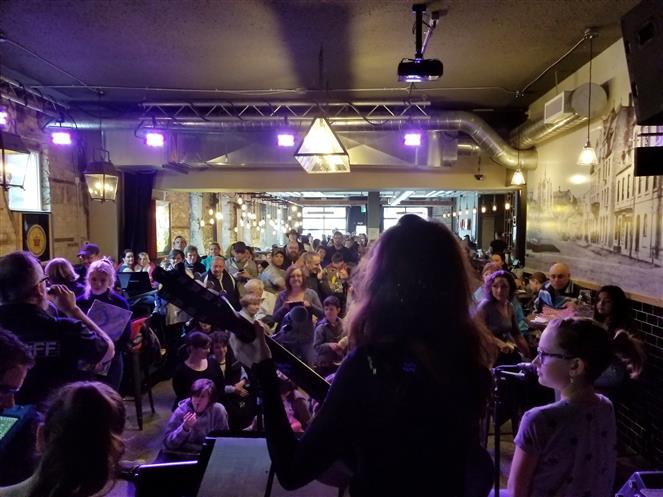 Record Your Band or Solo!
Monday, April 16, 2018 by Dan Drysdale | Uncategorized
JamSchool is very excited to launch our recording studio program! See the details below: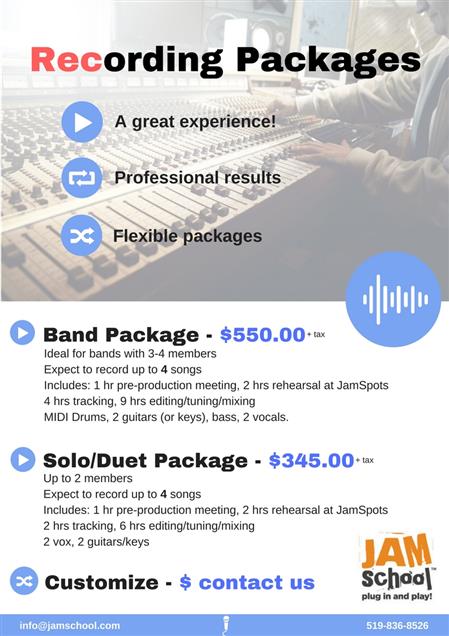 Please email info@jamschool for more information.