JamSchool Welcomes a New Teacher
Thursday, March 29, 2018 by Dan Drysdale | Uncategorized
JamSchool is very excited to to announce the addition of a fantastic new teacher!
Emma Bortolon-Vettor will be teaching piano, guitar and bass at the south campus on Mondays and Tuesdays.
See Emma's bio below: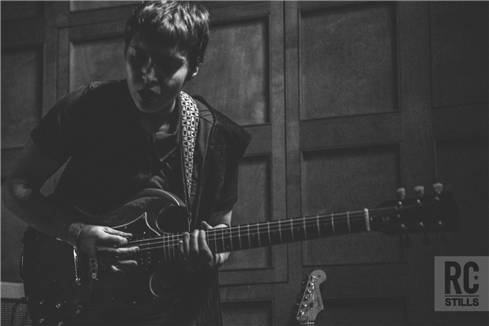 Emma Bortolon-Vettor has been studying guitar for over 16 years and piano for 18 years. Emma's specialty revolves around blues and rock technique, modal applications, ear training, and composition. It is Emma's belief that everyone is capable of writing a song while exploring their instrument.
Emma has been composing and performing music with Red Rosary, The Folk, Bonnie Trash, and Natural Thirst. She has produced 2 full-length albums and 4 EP's. Emma recorded and produced Bonnie Trash's recent EP, "Ezzelini's Dead," which was released in June of 2017 and gained recognition in the Toronto Star. Her co-collaborator in all of these outfits is her twin sister, Sara Bortolon-Vettor. Together, they publish and perform under their FPOP production collective.
Emma currently holds a BA in psychology from Ryerson University, where she aided in creating musical paradigms for empathy training in youth with high-functioning autism. She has two years of study from Ryerson University's Radio and Television program and is currently completing a second degree in Music at the University of Guelph.
Looking for Volunteer Rock Camp Counsellors!
Monday, March 19, 2018 by Dan Drysdale | Uncategorized
JamSchool students!
Are you looking to
Gain resume building, leadership and teaching experience
Meet new music friends
Keep busy with music over the summer months
As you may already be aware, JamSchool has hosted an award winning Rock Camp in the summer since 2008. This is an intensive week long camp where kids aged 7 through 14 make a band, record an album and put on a concert.
This year, we are looking for volunteer Rock Camp counselors to help run the camps.
Camp counselors must be:
Outgoing
At least 14 years of age
Be relatively proficient on at least one of the following


Energetic
Good with kids
Responsible
We have open opportunities for counsellors for the following weeks:
Week 1
July 16th through July 20 - 8:20 am until 4 pm
Week 2
July 23 through 27 - 8:20 am until 4 pm
Week 3
August 13 through 17 - 8:20 am until 4 pm
Please apply for this position by phone or email.
519-836-8526
info@jamschool.com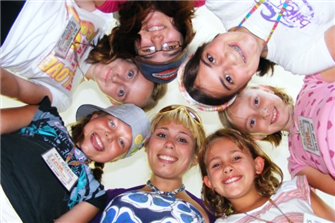 Van Gogh's shows moving to Hanlon Creek Theatre
Friday, March 9, 2018 by Dan Drysdale | Uncategorized
Hi all,
Van Gogh's Ear will be doing renovations for the next few months so we will be running the next few shows at the Hanlon Creek theatre. Gainfest will be our last show at Van Gogh's Ear until their renovations are complete.
Here is a list of shows and locations:
-----------------------------------------------------------------------------------------------------------------------------
Gainfest March 10 2pm - Van Gogh's Ear (our last show at VGE for a while)
March 24 2pm - Student showcase at Hanlon Creek Theatre
April 21 2pm - Student showcase at Hanlon Creek Theatre
April 28 2pm - 2pm - Student showcase at Royal Electric Downtown
May 12 - 7pm - Adult Student Showcase - Hanlon Creek Theatre
May 26 2pm - Student showcase Red Papaya Downtown
June 10 - Guelph Multicultural Festival - ask Dan or Tyler for more details regarding this show
June 22, 23 and 24 - JamBoree - Guelph Little Theatre
-----------------------------------------------------------------------------------------------------------------------------