Rock Camp 2018!
Wednesday, February 28, 2018 by Dan Drysdale | Uncategorized
Registration for our award winning summer rock camp is now open!
We still have some room in all three camps, but it is best to register soon to reserve your spot.
Our award winning Rock Camp is a week long immersive boot camp for musicians of all abilities aged 8-14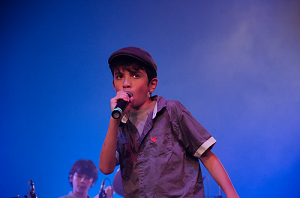 See below:
JamSchool – ROCK-CAMP $295
Students will love these interactive camps designed to expand their musical creativity, build confidence and create life-long friendships.
Rock Camp Weeks
July 16th-20th
July 23rd-27th
August 13th-17th
Play guitar, bass, keyboards, drums or sing for your band
Learn classic and contemporary rock songs as a band
Name and promote your band by designing and creating posters and CD covers
Get instruction in your chosen instrument from professional musicians and experienced teachers
Perform and record your songs in an end-of-week live concert
Receive a CD of your recording!
Not just music! Have fun with art, movies and sports activities
Registration can be dropped off to our south end location, 225 Hanlon Creek Boulevard in Guelph. Store hours are:
Monday 2pm-9pm
Tuesday 10am-9pm
Wednesday 10am-9pm
Thursday 10am-9pm
Friday 10am-8pm
Follow the link below for the registration form:
Upcoming JamSchool Shows
Friday, February 9, 2018 by Tyler Bridge | Uncategorized
Upcoming Shows
Talk to your teacher today if you are interested in performing with your band or as a soloist.
All shows are free to watch with the exception of the JamBoree in June which is a ticketed event.
March 10th Gainfest at Van Goghs Ear downtown Guelph 2pm
March 24th Hanlon Creek Theatre 2pm
April 21stHanlon Creek Theatre 2pm
April 28th Royal Electric 2pm
May 12th Hanlon Creek Theatre 19+ adult student showcase
May 26th Red Papaya 2pm
June 10th Multicultural Festival at Riverside Park Guelph (performers by invite only)
June 22, 23, 24 11th Annual JamSchool JamBoree at Guelph Little Theatre (registration online, ticketed event $25/ea, performers get in free)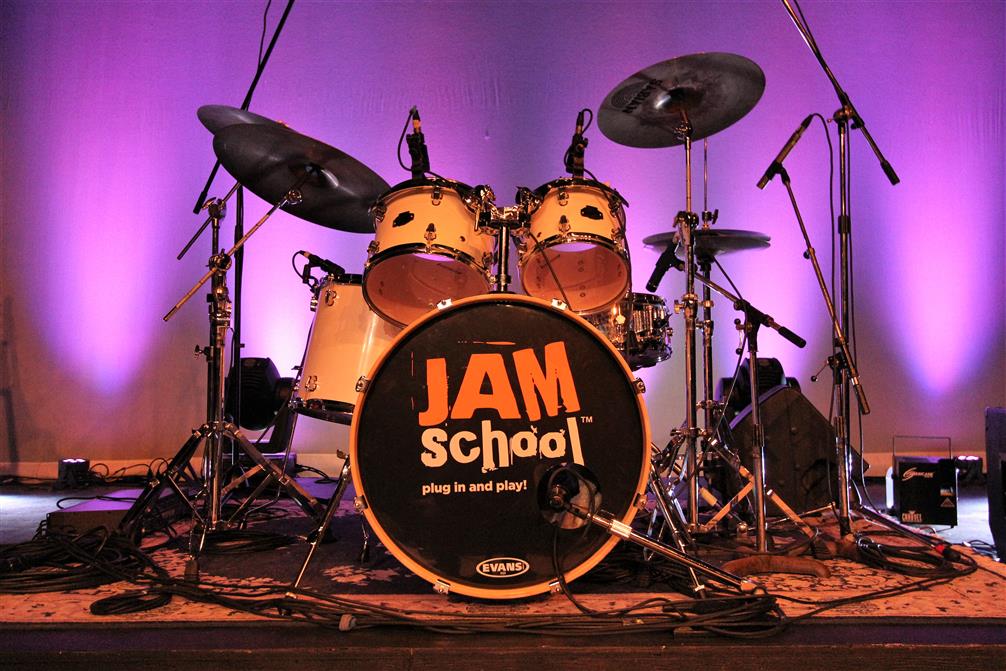 We are recruiting students for our band program!
Friday, February 2, 2018 by Dan Drysdale | Uncategorized
The JamSchool Band Program is busier than ever with shows every month including a showcase at Hillside Inside on February 10 at Planet Bean downtown. We would like to get even more musicians involved in this program!
We have openings for guitar, bass, drums, vocals and keyboard in a few of our bands and we are building new bands that we would like to start in February.
If you are ready for the next step in your development, please let us try to find a good band for you to join.
Call 519-763-8526 or email dan@jamschool.com
Here are some details that band attendees and parents will need to know:
Cost
The JamSchool Band Program costs $100/month for a weekly hour long band session unless multi-lesson discounts apply
After you have joined a band, please try to commit until at least the end of June (think of a hockey team losing their goalie before a big tournament)
Band Class Attendance
Please do your best to attend every week, especially when preparing for a show
You are able to cancel your attendance to a band class but no makeup credit will be issued unless the class is cancelled by the school (bad weather) or by the teacher
The band members need to make themselves available for some performances throughout the year, typically Saturdays
Be Prepared
It is expected that every player in the band learn their parts independently
The band leader is there to teach the group as a whole, so there will be less one on one attention than you would receive in a private class
After the parts have been assigned, it is expected that each player work on their part at home
Don't let your team down, practice your parts!
It is recommended that the student continue with private lessons when joining a band class. Group experience and live performance is supplemental to individual skills acquired through private lessons and will reinforce lessons learned.
Performances
JamSchool runs shows every month
All JamSchool shows are free to attend with two exceptions:

JamSchool Holiday JamBoree (December): Please bring a donation for the Guelph Food bank
JamSchool JamBoree (June) - this is a ticketed event held at the Guelph Little Theatre and Hanlon Creek Cafe

Band classes tend to play at 3 or more shows in a school year
Venues include: Van Gogh's Ear, Guelph Little Theatre, Hanlon Creek Cafe, Gainfest, Guelph Multicultural Festival, Hillside Festival and some others
Please make yourself available for the shows that the band commits to
Please make sure to show up at the correct call time
Communication
Keep up to date with performance opportunities and other events by accessing your online portal
Talk to your band leader once a month
Call the desk with any questions 519-763-8526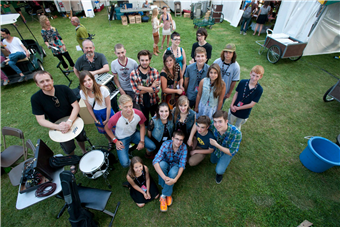 JamSchool Bands and teachers backstage at the Hillside Festival